I've worn many different creative hats throughout my career: a faux-finish artist, an art handler, a presentation specialist, a web designer, an A/V technician, a patent-holding inventor, a licensed sports apparel maker, a ticket broker, and now a baseball card artist. So, it's quite fitting that I also love to design my own custom Kangol caps!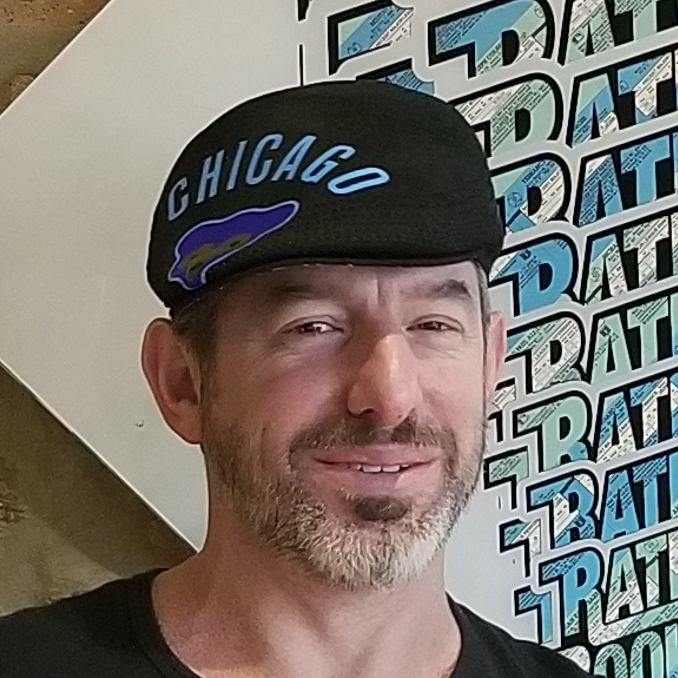 The career of Matthew Lee Rosen begins at the University of Central Florida. The school now boasts the largest student body in the country. I graduated in 1999 with a Bachelor of Arts degree in Advertising and Public Relations… although I spent most of my time on campus inside the art studio.
I've always been independent, filing a 1099 for almost the entirety of my professional career. It first began as an art handler and preparator for galleries and museums. Then, after a brief stint at a boutique design firm named Quicksilver, I found a niche for myself as a presentation specialist… doing pre-production for big meetings and conferences. It was sort of a deep dive into the freelance world at a young age.
While taking on new design jobs, I was still doing work for the Rhona Hoffman Gallery in the West Loop and the Block Museum at Northwestern. I needed to send out invoices, so I decided to conduct my business as fortheartofit.
I knew very little about the corporate event world outside of my presentation design work. Then, one day a client asked me to come on-site to one of their events. They needed me to make last minute PowerPoint updates. That afternoon in a dark ballroom altered the course of my career.
I've spent the last 14+ years traveling across the globe to help produce corporate events for America's Fortune 500… always dressed in black with my A/V crew. Over this time, I've provided key speaker support for some of the top C-level executives, world leaders, and motivational speakers on the planet.
As if sitting in meeting war rooms with CEO's and providing stage confidence for former presidents isn't exciting enough… I decided to throw a few more feathers in my cap over the years.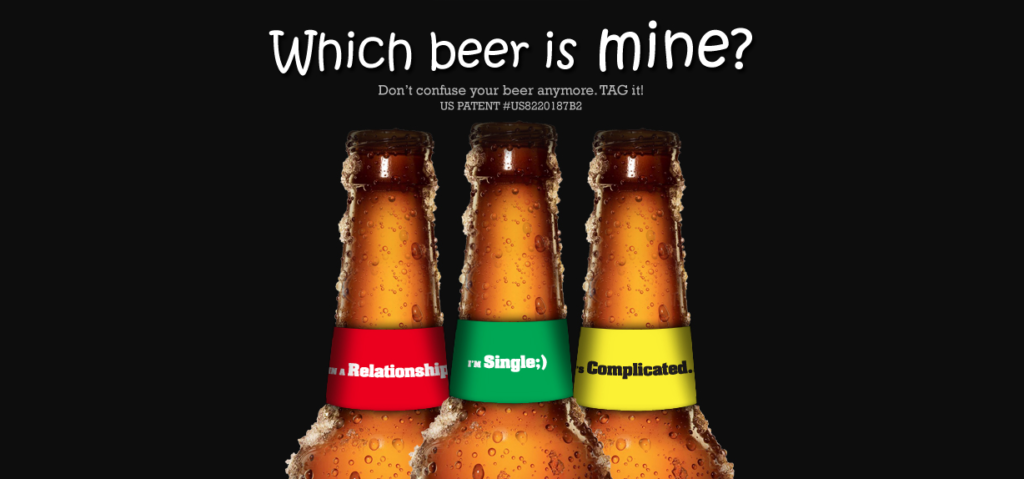 The career of Matthew Lee Rosen took on a new chapter. I invented a product called Beertag®, and received trademarks and patents for my design work. It was a sleeve that fits over the bottle neck as a solution to the common problem of "Which beer is mine?" I marketed them B2B to beer distributors as an on-premise promotional tool at sports bars. Unfortunately, it never really took off after getting close to a deal with a major beer company. However, my friends always kept asking for more Beertags!
In my efforts to help market Beertag toward a sports-bar crowd, I started designing sports apparel. It ultimately outperformed the Beertag by leaps and bounds. I branched off my t-shirts into a brand named Fantag®. Within 12 months, I had a new a business partner equipped with a license from the NFLPA, and suddenly I was designing and selling the world's first officially licensed Fantasy Sports apparel.
My shirt designs were on a great run, and I was an apparel pioneer! Nobody had done what Fantag was doing and we were accepted with open arms by the Fantasy Sports Trade Association. But, the copycats soon arrived. Within a couple of years, after the 2014 season, we got muscled out of the business.
I quickly turned my attention to the ticket resale market. I was a brand new Cubs season ticket holder. Seeing the name Matthew Lee Rosen attached to a Cubs season ticket account number was a glorious day!
The club was trending in the right direction, and the winning would come soon. But, with my constant travels, I couldn't attend as many games as I would have liked. So, I started to learn the ropes of reselling on Stubhub and Vivid Seats. It became quite lucrative, especially when the Cubs finally won the World Series a couple years later:)
However, I always enjoyed making the apparel. For years I'd been creating my own homemade t-shirts, because I always wanted to wear things that nobody else was making. So, after a little break from the apparel business, I eventually started designing my own custom Kangols at home. You can accomplish a lot with a Cricut machine!

My Kangols always invite conversation from strangers, so listed them for sale on Etsy, opening my own shop named Rosen Customs. Shortly after, I used the shop to sell my new baseball card artwork. The hustle never ends!