I always introduce myself by my full name. However, many of my close friends affectionately just call me Rosen.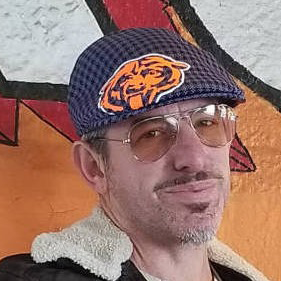 So, let's start off with some basics about Matthew Lee Rosen. I grew up in Coral Springs, Florida and went to high school at Marjory Stoneman Douglas… class of '95. Yes, that's the same school that suffered a tragic mass shooting on Valentine's Day in 2018. The news on that horrific morning absolutely broke my heart.
After high school, I went on to earn a BA in Advertising and Public Relations from the University of Central Florida, and my background has led to many different creative opportunities over the years. I don't consider myself to have a career in just one single discipline, as I do a variety of things.
I'm a baseball card artist… a visual designer… a presentation specialist… a graphics operator… a web coder… a custom apparel creator... a font collector… a mural mapper, and an entrepreneur.
In addition to all of that, my titles include being the inventor of Beertag, creator of Fantag, and I conduct my business as fortheartofit. Everything I do… I do for the art of it.
---
My frequent flyer schedule keeps my bags packed, and I've grown accustomed to sleeping in hotel rooms.
Ask a TSA worker at O'Hare about Matthew Lee Rosen, and they'll say, "that's the hat guy!" My Kangols always help me stand out from the crowd. When I'm not boarding an airplane, you can often find me riding my long board through the city streets, exploring brick walls for new murals.
On a personal note about myself… my Sundays in the fall are reserved for football, and my favorite summer afternoons are spent in the Wrigley Field bleachers as a proud Cubs season ticket holder. My father and I both share the same favorite player: Anthony Rizzo… a fellow Stoneman Douglas grad. One of my life's greatest moments was bringing dad to a World Series game in the bleachers, fulfilling a life-long dream for the both of us!
Because I do travel a ton for work, my idea of a vacation is more like a stay-cation. I use most of my free time to make artwork…. repurposing old baseball cards from the 80's… aka… junk wax.