Twitter is the preferred social media outlet for Matthew to engage with fans. Follow the baseball card artist for giveaway contests and new gum!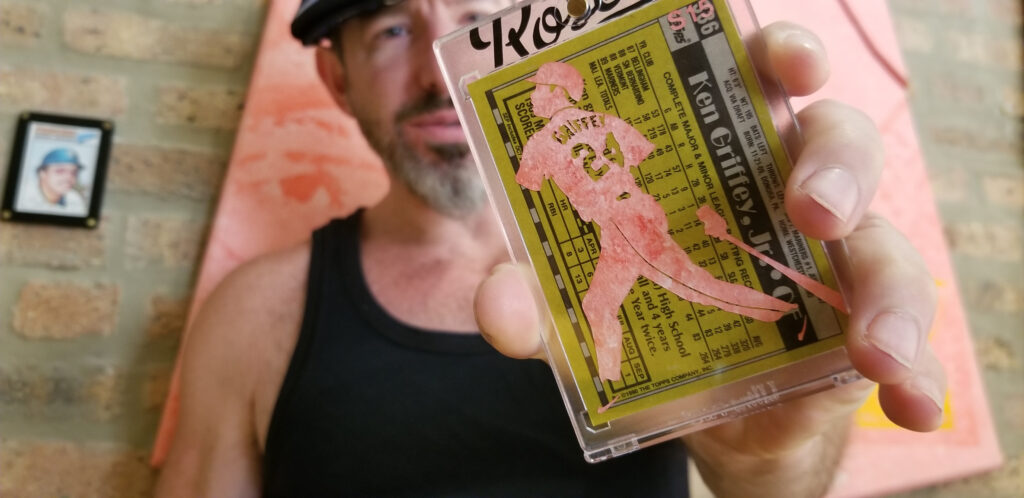 So, how did Matthew Lee Rosen begin making his collectible gum cards?
During the COVID-19 stay-at-home, like many others, I became uncertain about the future. I freelance as a designer for corporate events, which sent me flying across the country for most of every month. But, now… all of these events were cancelled. Therefore, I was out of work, and it was time to conserve my budget and resources.
Creating my large pieces of art required significant material cost and space… it just wasn't a smart use of my dollars during such an unpredictable time. So, I looked around the home studio… surveyed the resources I had… then, decided it was time to go small.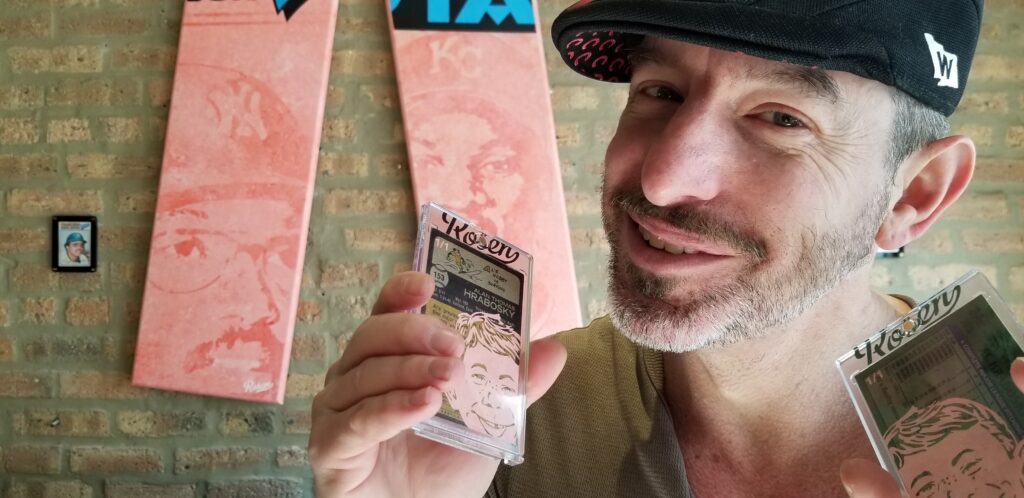 I had already perfected my gum painting techniques, and owned boxes and boxes of baseball cards to paint on. So, naturally… I brainstormed collectible gum cards! This new concept opened up a whole new world of possibilities for me. I could create small, accessibly-priced pieces of pop art to convey baseball personalities and nostalgia.
I painted my first batch of gum cards in the last week of March, while staying home for safety. Then, I ordered some Ultra Pro card protectors and applied my signature label to them. It made for a nice, complete presentation of my new collectible artworks.
As a result… I've been creating new work almost daily and sharing these gum cards on social media with my growing fanbase. Certainly, I didn't expect them to be such a big hit. But, I'm sure glad my new collectors love them!