Developed by Matthew Lee Rosen fortheartofit is the go-to resource center for many top executives, industry leaders, and motivational speakers in relation to corporate events and live presentations.
As a presentation specialist and expert in corporate event production with over a decade of experience, Matthew Lee Rosen can help make your presentation and/or special event a total hit.
His areas of expertise cover everything from graphic design, to Powerpoint, Photoshop, Keynote, Adobe Illustrator, HTML & CSS, apparel design, print design, Word & Excel, font identification, to oil & acrylic paint, Facebook advertising, and beyond.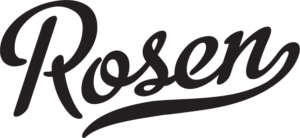 Make every aspect of your event, big or small, into something extravagant and unforgettable through art, innovation, design, and a bit of style and creativity.
Matthew Lee Rosen loves traveling across the globe to help produce corporate functions and public speaking events for a variety of industries. Throughout his travels, he has had the opportunity to meet with many world-class leaders, expanding his knowledge and insights in a diverse range of topics and specialities.
While Rosen is providing speakers and leaders with the support they need to confidently speak in front of large audiences, these individuals are also providing Matthew Rosen with support and inspiration in his work not only with fortheartofit, but his other personal projects as well including Fantag and BeerTAG.
Matthew Lee Rosen is a big believer in using art and design to enhance a brand or specific concept and make it truly memorable. The use of art and design can be a major factor in separating a brand, company, or event from its competitors, ultimately leading to a larger audience and consumer reach.
Whether it is in his professional life or personal life, Matthew Lee Rosen can always be found quoted as saying, "Everything I do, I do it for the art of it".